Welcome to the Berkeley Medical Centre
New Patients, Welcome to Berkeley Medical Centre, where our dedication lies in providing comprehensive care to individuals and families with minimal waiting times. Our clinic warmly welcomes individuals across all age groups, from young families to seniors, and we take immense pride in nurturing enduring relationships with our patients. Our doors are always open to new members joining our medical community family.
Our Mission :
Our paramount mission is to offer the highest level of patient care, enriched by a holistic approach to diagnosing and managing illnesses. We are unwavering in our commitment to advancing health, promoting well-being, and preventing diseases for every patient. Our care knows no boundaries, as we extend our services with utmost dignity and respect for all.
We are AGPAL accreditated
Backed by AGPAL accreditation, we ensure our patients feel confident in receiving the highest standard of care, embodying our dedication to safety, quality, and continuous enhancements at the pinnacle of standards. Berkeley Medical Centre proudly bears the badge of AGPAL Accreditation.
Established in 2016, Berkeley Medical Centre is a product of the lifelong friendship forged during their shared studies in science and medicine at the University of Queensland.
Proactive approach to healthcare
At Berkeley, we embody a proactive approach to healthcare, prioritizing engagement with our patients in their own well-being journey. We empower our patients with knowledge about their conditions, medications, and treatments, aiming to keep them well-informed.
Our ultimate goal is to not only restore your health but to also sustain it. Welcome to Berkeley Medical Centre, where your well-being is our priority.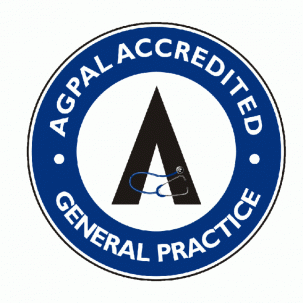 Book Appointment?
It's easy as 1,2,3....
Berkeley Medical Center appointments are Available on HotDoc.